Oct
28
Sat
2017
Love to Make Stuff from Stuff – A Workshop with Rusty Lynn

@ Del Ray Artisans
Oct 28 @ 10:00 am – 12:00 pm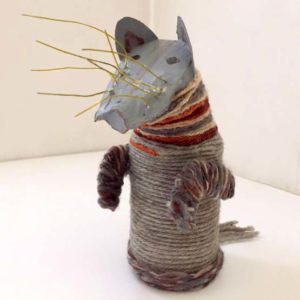 Workshop: Love to Make Stuff from Stuff
Date: Saturday, October 28, 2017 from 10am-12pm
Instructor: Rusty Lynn
Instruction Fee: $35 Del Ray Artisans member / $45 Non-member
Supplies Fee: $10 per person
Class size: 5-12 participants
Join artist and instructor Rusty Lynn in a workshop where you can learn and explore how to make small or large sculptures and figures from boxes with glue, wire, tape, bits of plastic, ephemera, oddities, and acrylic paint.  The sky is the only limit!  Instructor will provide supplies, but feel free to bring your own.
Dec
4
Mon
2017
Creating Collage Papers from Coffee Filters and Alcohol Inks

@ Del Ray Artisans
Dec 4 @ 10:00 am – 12:00 pm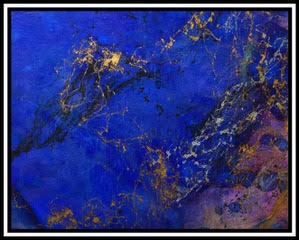 This workshop, taught by collage artist Mary Kralj, will demonstrate and explore how to create papers with saturated color and a contrasting metallic webbing that will be suitable for future art projects such as collage, bookmaking and multi-media.  All necessary supplies provided by the instructor.  Class size: 3-20 (5-12 ideally).  Each participant will take home:
A set of 3 or more alcohol inks created in class along with instructions for how to create more at home.
A set of papers of various sizes created from custom dyed and painted coffee filters, with instructions for how to create more at home.
A sample of coffee filters from fellow classmates to demonstrate the variability that can be achieved with this technique.